Andrea LeBlanc
A.RAD RT T.CERT, CDTA Examiner
(Ballet, Jazz/Lyrical, Modern, Tap, Contemporary & Acro)
Owner, Artistic Director and Teacher at East Coast Dance Academy Andrea is also a Registered Teacher and Associate with the Royal Academy of Dance (Adv. 2 Certificate). Andrea is also an Examiner and Member with the Canadian Dance Teachers Association and has been instructing throughout the HRM, Western Canada and locally in the Tantallon area for the last 17 years. She also holds a Diploma in Dance from the Maritime Conservatory and is a graduate of Calgary's Decidedly Jazz Danceworks Professional Program. Andrea is also the CDTA-Atlantic Branch President. She organizes many dance events that influence other teachers and students in the community. Every year Andrea prepares her students for examinations, performances and auditions, she is excited that this season will be the best yet!
---
Stephanie Mitro
(Contemporary, Ballet, Jazz/Lyrical, Tap, Modern & Acro)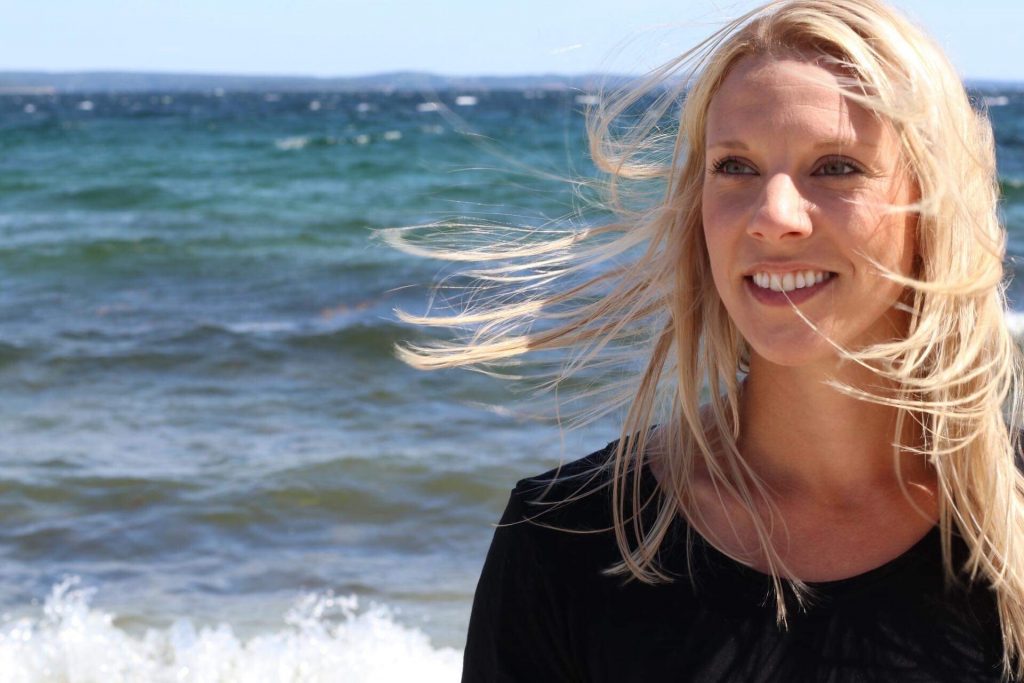 Stephanie Mitro is a dancer and teacher from Toronto Ontario, with a focus in contemporary, jazz, ballet, modern, tap, acro and hip hop dance. She has been dancing since the age of three, competing around Canada and the United States. She graduated from Ryerson University with a BFA degree in Theatre Performance Dance in 2008. She has had the opportunity to work with a number of professionals, including Tiffany McLean, from Toronto, Decidedly Jazz Danceworks , Calgary, Marty Kudelka, Dee Caspry and Mandy Moore, from Los Angeles, to name a few. She continues to work in the commercial and industrial dance field as well. As a choreographer, her work has been presented in Choreographic Works, 2006, 2007, 2008, New Voices 2008 (Ryerson University), Footprints (Decidedly Jazz Danceworks) and many studios, workshops and festivals across Canada.
---
Amy Gillen
(Contemporary, Ballet, Jazz/Lyrical, Tap & Acro)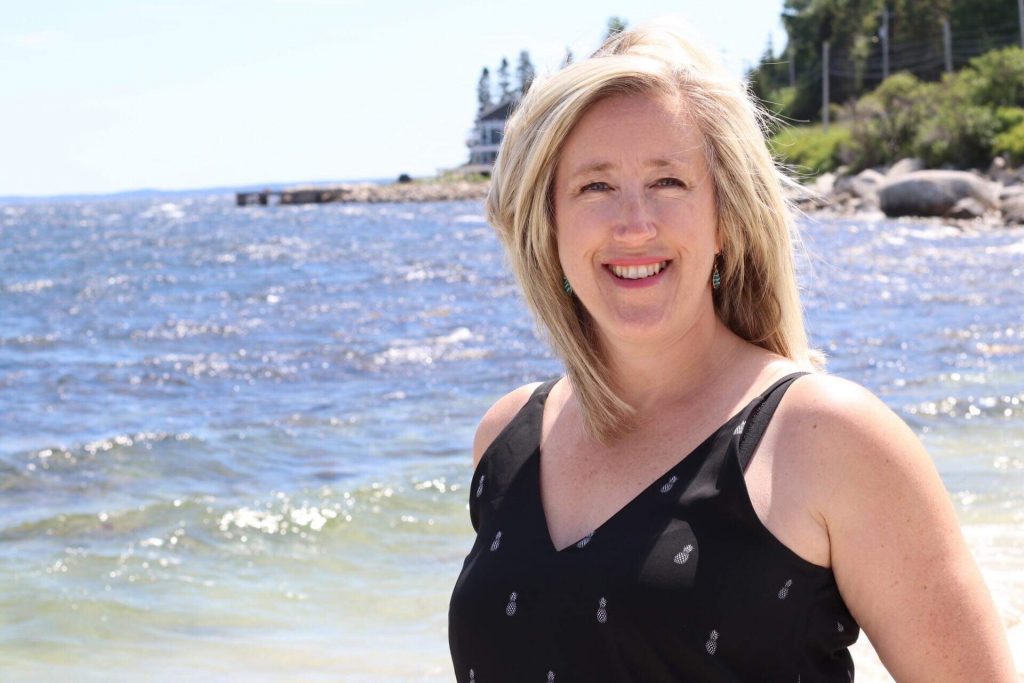 Amy Gillen hails from Sydney, Cape Breton, where she began dancing at the age of 3 years at the renowned MacDonald Dance Academy under the direction of Doris MacDonald. During her years as a student, Amy progressed through the grades of the N.A.T.D. syllabus (National Association of Teachers of Dancing), and went on to achieve her Associate (teaching) level with the N.A.T.D. in 1993. Amy has been teaching at East Coast Dance Academy since its inception in 2012.
Amy has traveled as far as L.A. to train with celebrity teachers such as Shane Sparks, Blake MacGrath and Mandy Moore. She has also observed first hand the teaching methods of Master Ballet teacher Robert "Ballet Bob" McCallum from the National Ballet of Canada.
Dance is Amy's passion and she extends this love of the art form to the training and guidance of all of her students.

---
Tirene Padget
B.A., B.H.K., R.T.S., T.T.D., C.B.T.S.(Ballet, Pointe, Conditioning, Contemporary, Barre Class)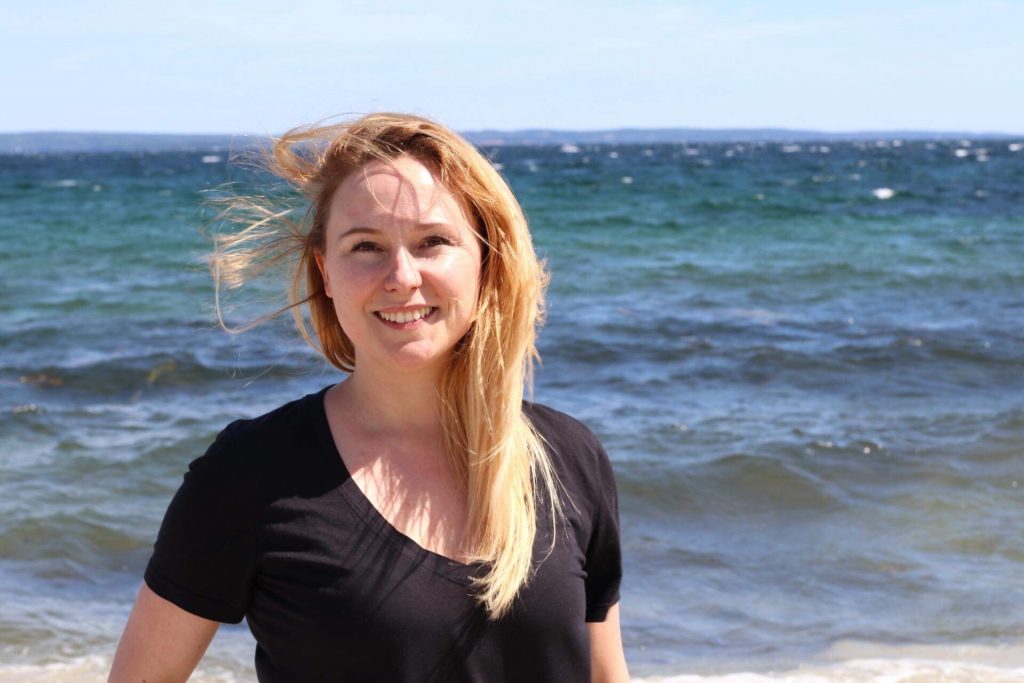 Originally from the Maritimes, Tirene received her first Teacher Training Diploma from the Maritime Conservatory of Performing Arts. She then went on to complete her B.A. in Dance Science and Education at York University and her second Teacher Training Diploma with the Royal Academy of Dance. She has completed examinations in R.A.D., Cecchetti, C.D.T.A., and Russian styles of ballet and has gone on to teach and choreograph at both recreational and competitive levels.
While her training is focused on ballet, Tirene also has a strong background in Modern and Jazz with experience in numerous other dance forms including Salsa, Contemporary, and International dances. All of these styles strongly influence her choreography.
Her expertise extends into the world of Kinesiology where she focused her first degree on healthy practices and prevention of injuries among dancers. While completing her second degree in Human Kinetics at the University of Ottawa, she developed her own method, Corrective Dance Training in an effort to help dancers better (and more safely) attain their goals. It is her belief that everyone deserves the opportunity to reach their optimal abilities, regardless of age and training background.
---
Deanna Johnston
Deanna has been dancing since the age of 3, which lead to a wide range of teachers and choreographers from across Canada and the United States. Trained in both Royal Academy of Dance and Society of Russian Ballet (Vaganova) she has been able to use that foundation in her passion for contemporary, modern, jazz, lyrical, tap, and musical theatre. Deanna was a member of the Canadian National Tap Team in 2009, 2010, 2011 and 2013 to compete in the International Dance Organization's World Tap Dance Competition in Reisa, Germany. With the choreographic minds of Matthew Clark, Everett Smith, Christie McKay-Hoffland and Terrie Turai, the team garnered several medal placements with highlights over the years such as winning 3rd for Junior formation in 2010 (Smith), 2nd in the world for adult formation in 2013 (Clark). As a senior company member with Bringing Tap Back, led by Everett Smith, at the Tap Dance Centre, she was fortunate enough to work with industry professionals such as Kim Chalovich, Andrew Prashad, Ryan Foley, and David Cox – to name a few – and perform in shows like Lights & Sound, Tap Love Connection, and Tap Water. After a break from performing while she was in school and teaching, in 2021 Deanna performed with the Votive Youth Company Compound Effect by Stephanie Mitro in the show Synced Systems.
Since her graduation with a Bachelor of Commerce at Dalhousie University, Deanna has continued to teach and choreograph. She began working with ECDA during the 2014/15 season and has loved every second since! Her goal is always to share her passion and knowledge to help each student reach their creative potential – so they can walk with confidence, no matter where life takes them.
---
Haley Gibson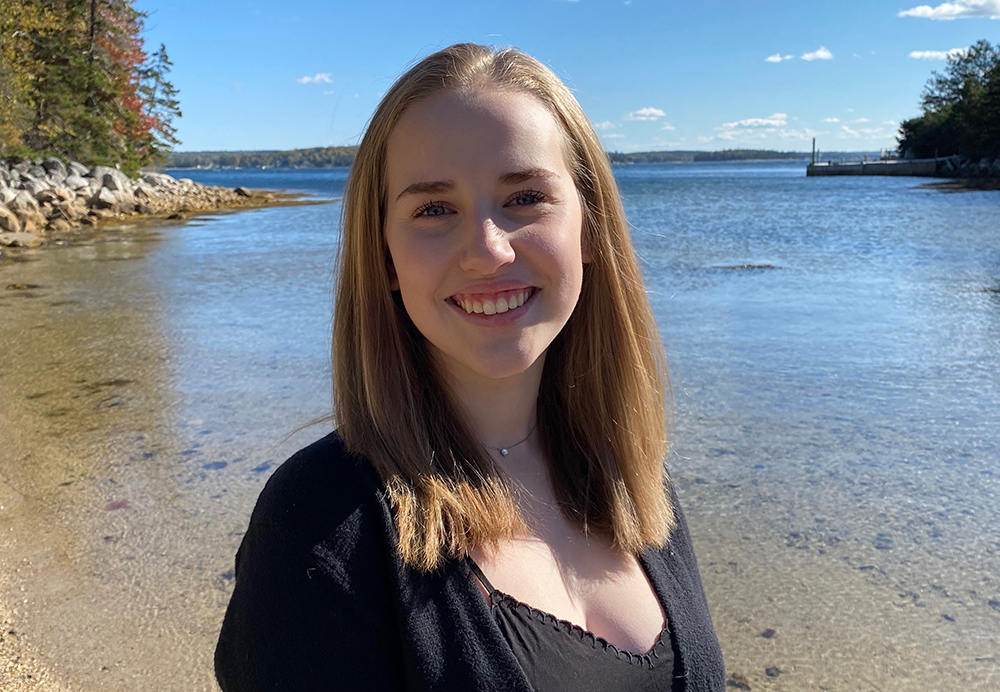 Haley Gibson is from Saint Margaret's Bay NS and has been dancing since she was 3 years old at Nova Dance Studio which later turned into East Coast Dance Academy. During her years as a student at East Coast Dance Academy she was a part of their advanced Elite team which competed across the Maritimes. Haley has won several first-place medals, overall championships and scholarship including an opportunity to dance in New York City. During her time training at ECDA Haley also completed both CDTA and RAD ballet examinations achieving high level recognition.
Haley was also was a member of Votive Dance Youth Project which was led by Stephanie Mitro. It was here Haley had the opportunity to dance with other industry professionals from the Maritimes.
Working with children is a passion of Haley's. Her love formed from being an assistant teacher at ECDA for 7 years and travelling to Nicaragua to build a school with children from an impoverished community.
Haley is currently attending Mount Saint Vincent University enrolled in their Child and Youth program. Haley hopes to become an elementary school teacher one day and continue he love of teaching. Haley loves being a part of the ECDA family and hopes to share her passion for dance with all her students.
---
Miriam Williams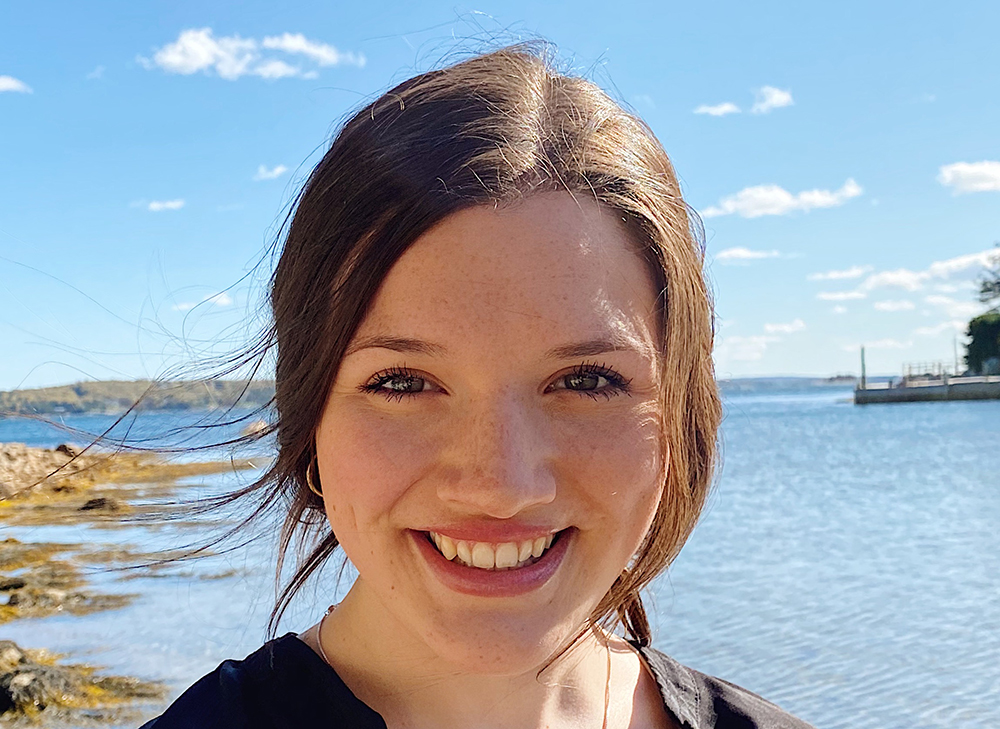 Miriam Williams is a dancer and teacher from Saint Margaret's Bay NS. She began dancing at the age of three and has danced with East Coast Dance Academy from the time it first opened. During her time at ECDA, she was a member of the Advanced Elite team where she competed and performed across the Maritimes along with completing RAD and CDTA ballet examinations. Miriam has performed with Votive, a professional dance company based in Halifax as part of two youth projects. She was also a recent member of the Advanced Performance Program through House of Eights Dance Studio, where she performed at The Coast's Best of Halifax Awards in 2019, and where she has continued training through masterclasses from world-renowned choreographers.
Miriam's love for teaching began at a young age where she volunteered for many years as an assistant teacher at ECDA. She began teaching classes through a local dance studio in 2017, and has continued to teach classes as well as competitive choreography of various styles over the past five years. She loves working with children and outside of dance has also worked as a summer camp counsellor.
Miriam continues to develop her dance training and choreography while also attending Mount Saint Vincent University as a student in Applied Human Nutrition. She is passionate about sharing her love and joy of dance and she hopes to instill in her students that your passions and strengths can lead you to greatness no matter what you dream to pursue.
---
Leah Cousins
Leah started her dance journey in rural Nova Scotia, dancing competitively from the age of 9. She continued her training in Halifax at the MCPA under the direction of Barbra Dearborn until graduation. Post grad she expanded her training with Eryn Waltman, Gerad McIsaac, Kelly Shaw and Alysa Pires to name a few. Most recently she has been intensely training with Leica Hardy under the Society of Classical Ballet working towards her Associate Teacher membership.
---
George Jones Jr.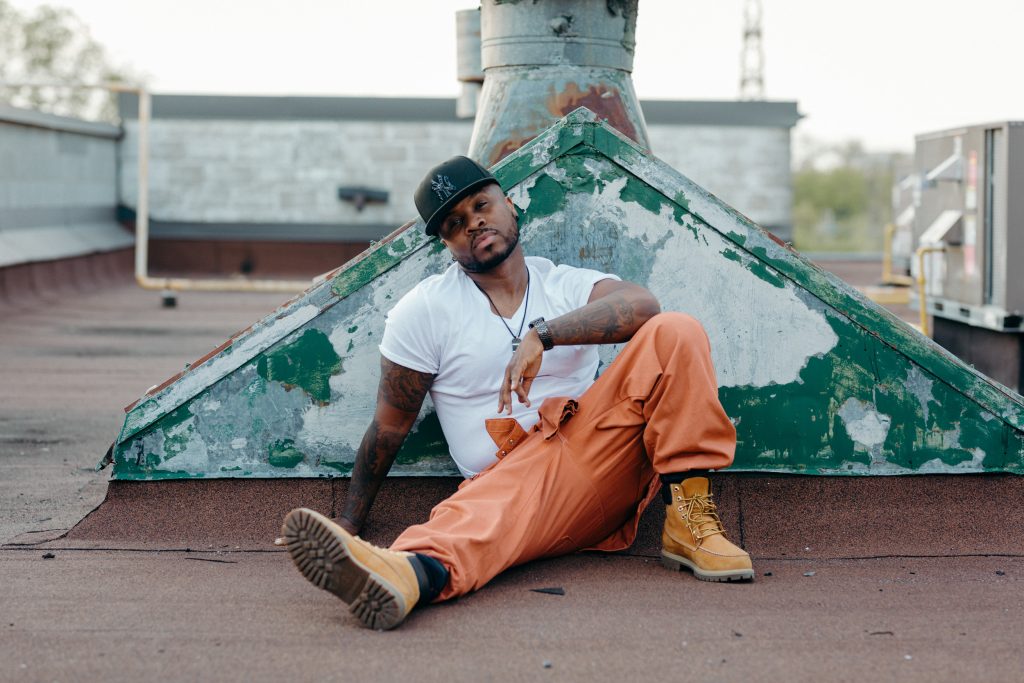 Celebrity Choreographer/Instructor/Dancer, has worked with some of the biggest icons of this generation. The artist that thrusted his career into overdrive was Britney Spears, but since then he has worked with JLO, Nicki Minaj, and Usher just to name a few. He received his Bachelors of Art from Marymount Manhattan College. Marymount is where George received his training in the techniques of ballet, modern, jazz and choreography. His degree focused on the production side of the art, which included but were not limited to sound design, lighting design, set design, as well as videography and video editing.
After graduating and having such a desire and passion to perform he switched gears and decided to focus all his energy on training in street styles with Rhapsody the Company. After finding great success in New York City, he relocated to Los Angeles where his career hit new heights. He has had the honor of touring the world multiple times, appearing on various TV and Award Shows (Ellen, SYTYCD, Dancing with the Stars, American Music Award, MTV Video Music Awards), and dancing in several movies (Jack and Jill, Footloose).
George is currently a rising star in the world of choreography and international instruction. He's a faculty commercial hip-hop instructor at Playground LA, Broadway Dance Center, The Underground Dance Centre, as well as Millennium Dance Complex. He has taught in over 20 different countries and continues to travel, teach, and inspire gifted artist across the world. Commercially, he is represented by MSA Agency, and his work has been featured with brands such as Adidas, Vitamin Water, Cathay Pacific Airline. As well as music videos and movies such as "Pound the Alarm" – Nicki Minaj, "Bills" -Lunch Money Lewis, and "the Best Man Holiday". He has also contributed choreography in several world tours: "Circus Starring Britney Spears"- Britney Spears, " Pink Friday & Pink Friday Reloaded "- Nicky Minaj, "Dance Again World Tour"- JLO.
From sold out arena tours and music videos to commercials and TV shows, George's unique showmanship and choreography continues to set a standard in the commercial dance industry and is what makes him one of the most sought-after choreographers/performers. George has secured his place amongst this generation of elite commercial dancers and is paving his way with the next generation of choreographers and instructors. He believes, "There are no limits to what any of us can achieve, with hard work, dedication, and positivity."